Microwave Oven Goes Portable.
Stay warm anywhere! "WILLCOOK" microwave bag
Microwave Oven Goes Portable. Stay warm anywhere! "WILLCOOK" microwave bag
The WILLCOOK is a lightweight, portable, bag-shaped portable microwave bag made possible by a patented technology in which the cloth generates heat. It can heat up retort food in 20 minutes even when you are on the go.
WILLCOOK will further expand your daily life.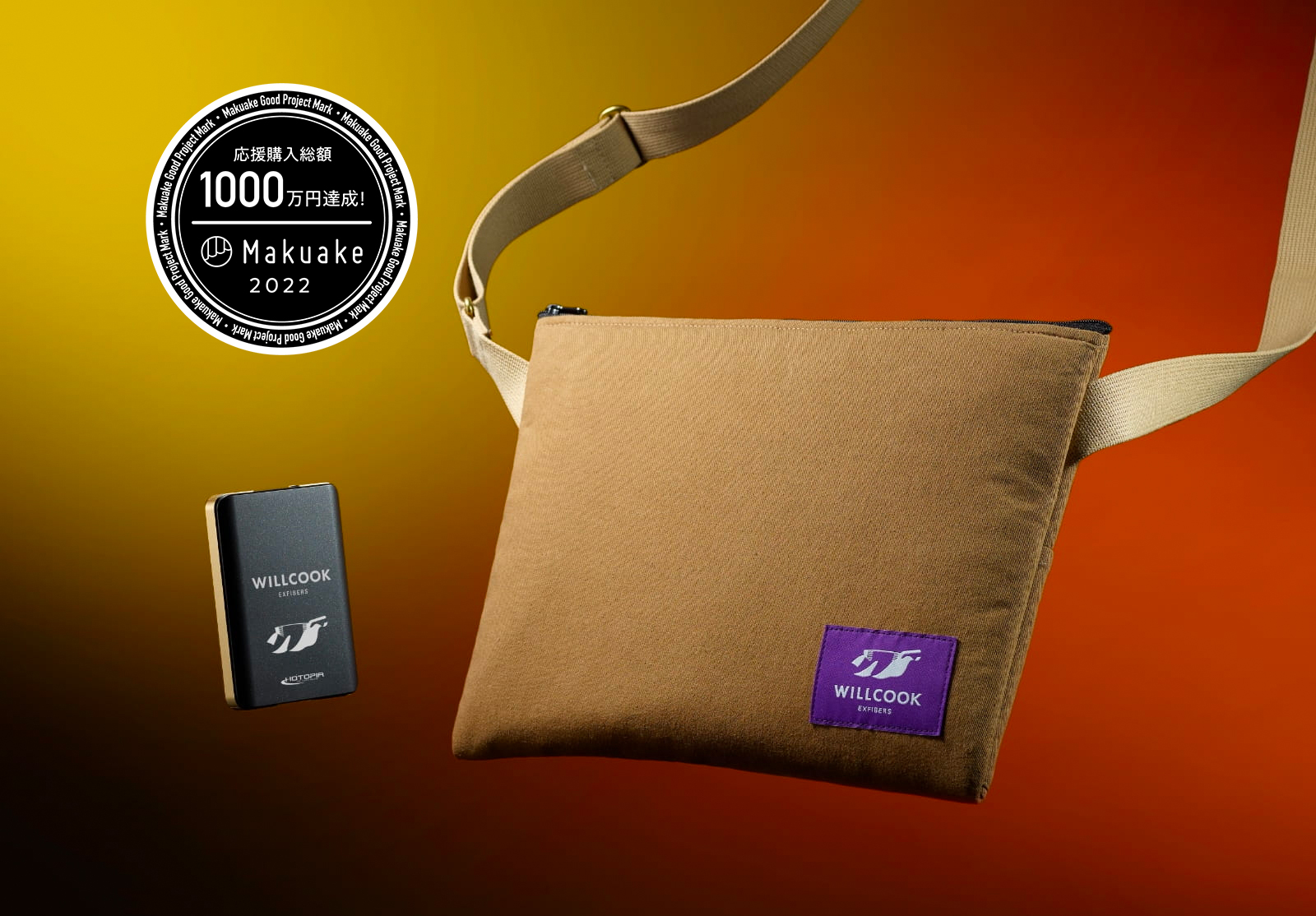 Keeps PET bottles at 60℃, a temperature that adults find tasty,for more than 2 hours
The portable warmer "WILLCOOK HO ON" is made possible by a patented technology in which the cloth itself generates heat. A warm PET bottle purchased at a convenience store quickly cools down, but by placing it in the WILLCOOK, it can be kept at 60 C, a temperature that adults find tasty, for two hours..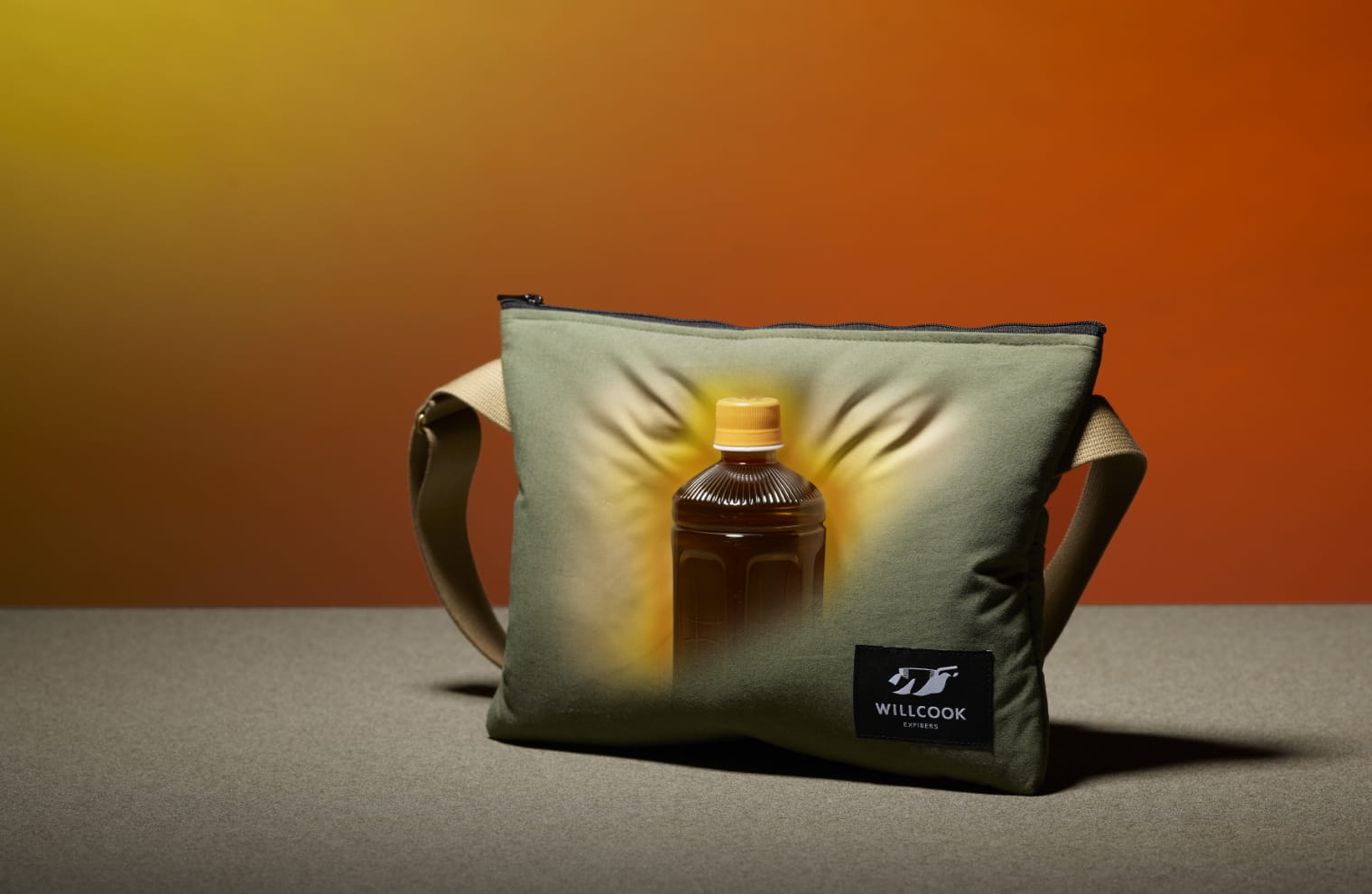 It keeps beer at a delicious temperature (48 ℃) for 2 to 3 hours.
WILLCOOK also has a high cooling power due to the effect of the heat insulating cotton and the aluminum film with high heat shielding effect that are included for heat retention. In seasons when the heat generating function is not used, the cold keeping function can also be enjoyed.
WILLCOOK Design
Heats up fashion with
two types of designs.
Designs that can be used in everyday life and are easy for anyone to use. Since it is a bag, it is portable, so it can be easily heated at leisure or on the go, making it convenient. It is also a time saver as it can be heated in travel time.
The world's first technology,
a fabric heating system in another dimension in which each individual thread generates heat
SANKI CONSYS Co., Ltd. has developed an unprecedented cloth heating system that generates heat from the fiber itself as the world's first technology. WILLCOOK uses this fabric heater.

Cutting and sewing
machine sewing

It can be cut and sewn with a sewing machine in the same way as regular cloth.

Quick warming and
even heating

The entire cloth can be heated quickly and evenly because it is heated from one thread at a time.

Stretchability and
durability

The elasticity of the fabric, which is approximately twice as large as the original, and the characteristics of the fabric allow it to withstand intense movements and loads.

Wide range of
temperature control

A wide range of temperatures can be controlled from 40°C to 250°C.

Sanitary
supervision

It is no different from regular cloth, and can be washed as is if soiled.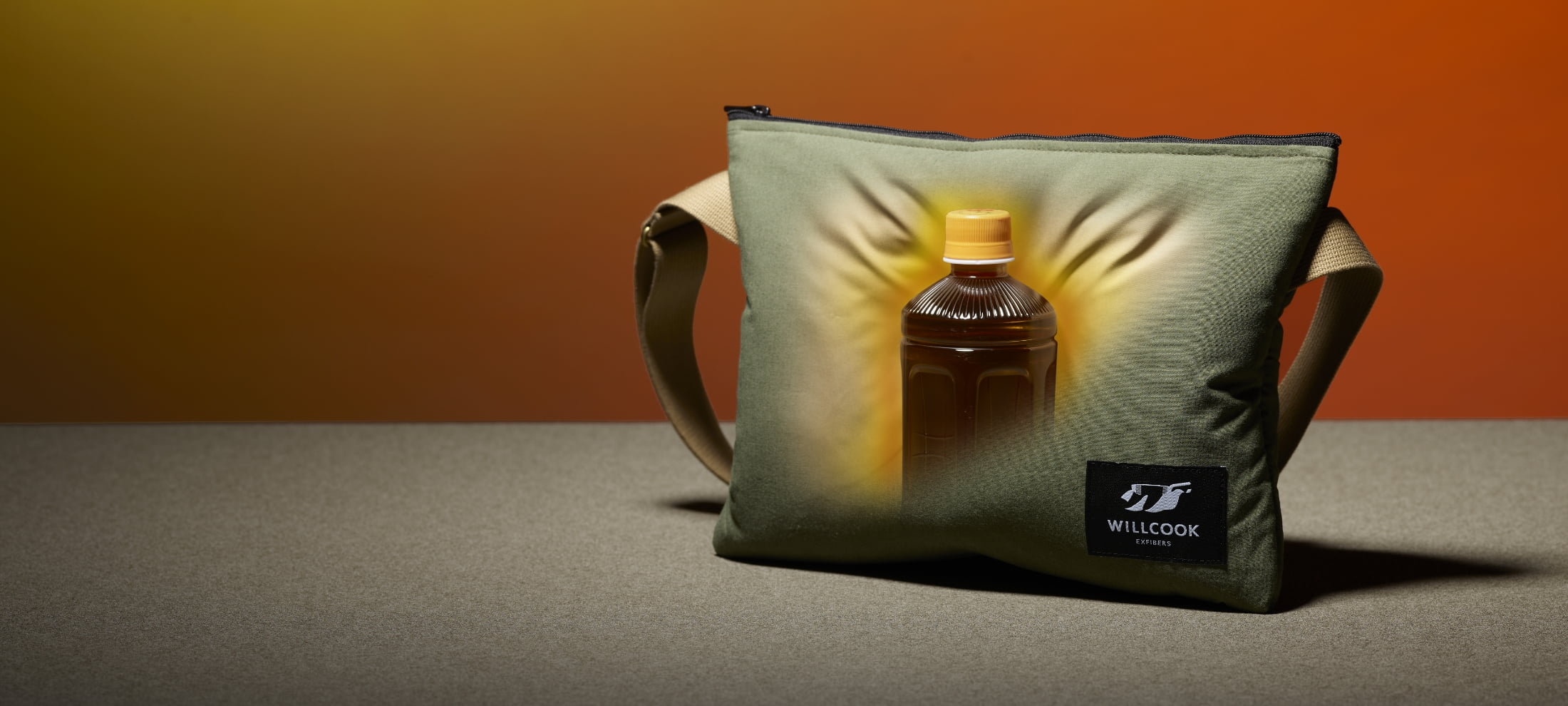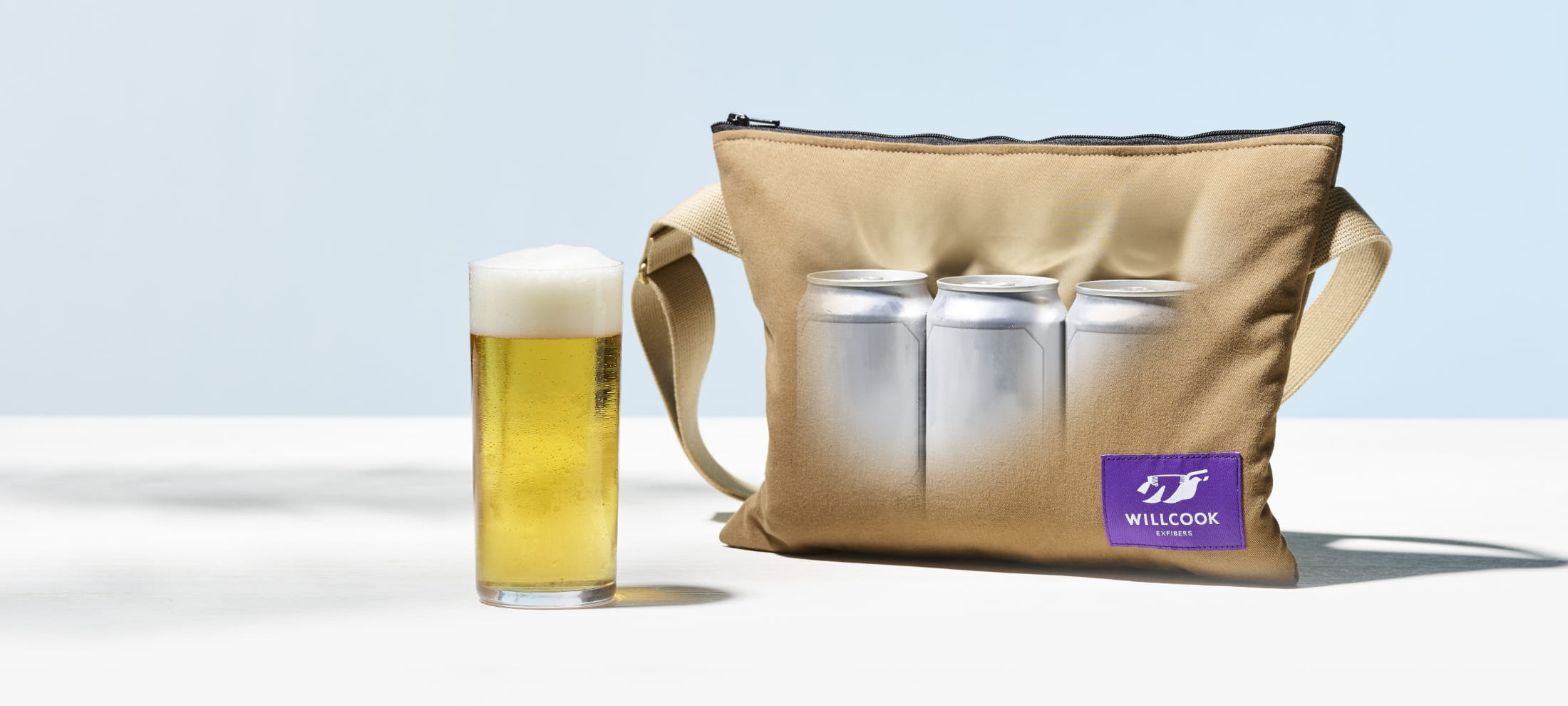 By adding heat and cold insulation to fashion, the daily life will come to you like never before.
Easy to heat up retort pouch for a leisurely lunch time at the office

Warm wet tissues even when you are out in the cold winter! Baby is smiling!

Watching sports in the summer! Cheer for your favorite team with a cold beer in your hand!

Watching sports in the summer! Cheer for your favorite team with a cold beer in your hand!

Picnic where you can enjoy hot food and cold drinks!

Warm snacks and drinks to enjoy a light evening alone!
"Phase-free" disaster prevention without preparation
that can be useful in both daily life and
The same function can be used in times of disaster, and the warming function can be used when lifelines have been cut off or outdoors. Retort curry can be heated and eaten, allowing you to have a hot meal even in times of anxiety..
If you have liquid milk ready as a food storage, you can use the WILLCOOK to heat it up and give it to your baby, even if the milk is said not to be consumed cold.
The dedicated battery can be used for approximately 8 hours on a full charge. The device can be easily connected and heats up by simply placing it in the dedicated pocket. .

The dedicated battery is charged via USB Micro-B terminal. Customers using an iPhone/iPad can use the AC charging adapter without modification.